Employer's Claim Reporting Obligations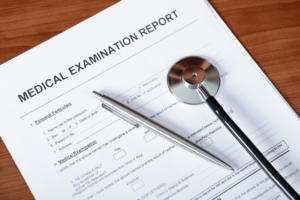 Workers' compensation insurance provides for wage loss replacement and medical treatment for employees who sustain compensable injuries or illnesses on the job.
EMPLOYER OBLIGATIONS TO REPORT WORK-RELATED INJURIES/ILLNESSES Employers are required by law to report injuries or illnesses that occur within the course and scope of employment to the Workers' Compensation Board ("WCB") within 10 days of the injury or illness to avoid significant WCB penalties. To report an injury or illness, the Employer should complete C-2F/Instructions, C-240, and C-11 and securely upload them via Lovell's website or send them in a secure encrypted email to Claims@Lovellsafety.com. The Workers' Compensation Law requires the following claims must be reported:
Claims that result in personal injury with loss of time from regular duties of one day beyond the working day or shift on which the accident occurred

Claims that require or will require medical treatment beyond ordinary first aid, or,

Claims that require or will require more than two treatments by a person rendering first aid
Claims that meet the criteria noted above must be filed with the WCB. Not all claims that occur on the job are compensable under the NYS Workers' Compensation Law.  Appropriate claim reporting will prevent negative impact to your business premiums and experience rating mod.
The Lovell team, in collaboration with the carrier, are available to assist you in making important decisions regarding claim reporting and completing the appropriate forms.
Once the Employer completes the C-2F (Employer's First Report of Work-Related Injury/Illness) and sends the form to Lovell, the Lovell nurse or examiner will immediately begin an investigation by contacting the employer, employee/injured worker, and the claimant's treating doctor. It is critically important that you, the Employer, respond to accident investigation inquiries in a timely manner as a preliminary decision must be made to accept or deny the claim within 10 days of the accident or illness. On behalf of our customers, Lovell will report the claim to the carrier. Employers are required to maintain a copy of the C-2F form for 18 years as part of its business records.  
Lovell Safety is committed to ensuring employees receive the treatment they are entitled to while protecting the interest of the employer.
How to Send Completed Forms
To file a claim, the fastest and most secure way to send claim forms is through our secure online upload service. This avoids the potential security risk of sending forms by email. Just click the link below to upload your claim forms.
Other options for sending forms:
By Mail:
Lovell Safety Management
110 William Street, 12th Floor
New York, NY 10038
By Encrypted Email at:
claims@lovellsafety.com
By Fax at:
212-269-6212